We were privileged to attend Alex Yee and Kaycee (Kaba) Yee's wedding in Torrance, California, on Saturday, September 16. We returned to Mexico on September 18, and BOOM! the next day experienced the 7.1° earthquake that rocked Mexico City. So we really haven't had time to even write about our awesome weekend in southern California!
But it WAS awesome! Son Daniel also flew in from PA, so the family was together for a long weekend, something that doesn't happen often! Kaycee spent one year here with us in ministry, and speaks fluent Spanish.  We had also met Alex also during that time.
We enjoyed participating in a small way in the wedding, and it was great fun renewing friendship with Kaycee's parents and her many church friends at Lighthouse Community Church.  All the usual suspects showed up at her wedding, including Dave and Chelle Miller from AILMinistry, Joe Ramirez from MissionFocused (thanks for these b&w shots!), and many others.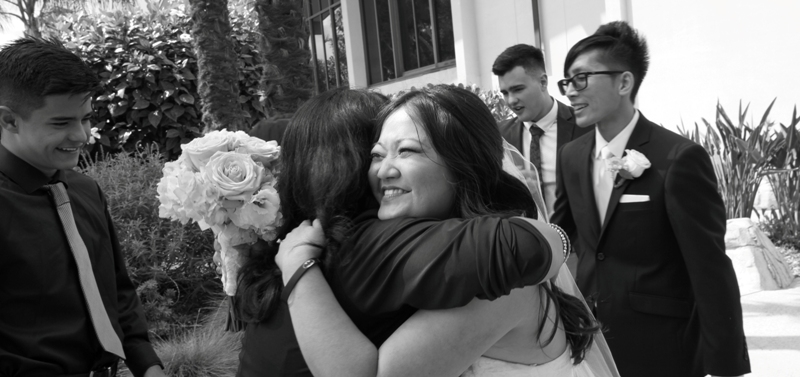 Friends from Mexico Samuel and Aurora also came up from Mexico for the wedding, and we had a great time getting to know the LA area a bit before and after the wedding. Still not sure why IN&OUT is such a popular hamburger chain in CA (they offer three options on their menu), but we ate there a couple of times, plus an eclectic place near Malibu. Great driving the coastal highway from Redondo Beach to Santa Monica Pier.
We finished out our weekend with a bunch of new friends from Lighthouse Community, eating all manner of Asian food at a nearby indoor market. Now that was some good food!